About Home Inspection Plus, Inc
Home Inspection Plus, Inc is a professional real estate inspection company serving the greater Sacramento, Placer, El Dorado, Yuba, Yolo, Butte and Sutter County areas. Unlike franchise or multi-inspector firms, Rick Hartmann, ACI will answer the phone, perform the inspection and write the report. Don't risk not knowing the qualifications of your inspector beforehand. Since there are no licensing requirements in CA for home inspectors, anyone can be one.

The internet is rife with organizations who offer immediate *credentialing* by just entering your CC# and taking an easy, on-line test with all the answers at your disposal. Hiring a home inspector without verifying their credentials and how they were obtained, would be like jumping into a pool without first checking to see if water was in it.

Purchasing a home is one of the most important investments you will make in your lifetime. Hiring an independent home inspector will ensure that you have an unbiased and objective evaluation of the current condition of the home. Rick Hartmann is one of the few home inspectors in the Sacramento area who has taken and passed certification examinations in order to be a Certified Member of the International Code Council. These are the same tests that building inspectors take.




Insist on an ICC Certified Inspector
---
Cirriculum Vitae of Rick Hartmann &nbsp &nbsp &nbsp
---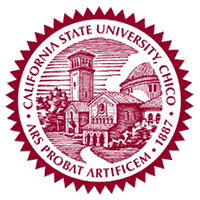 Education and Experience:
BA-Industrial Arts
CA State University, Chico 1992

AS-Automotive Technology
Skyline College, San Bruno 1987

President - Real Estate Rehab, Inc - 2007-2012
G F Y Construction - 2012-Present
General B + C36 Plumbing Contractor - Lic#976646
Foreclosure Rehabs/Plumbing Repairs/Remodels

SunPower Corp - Solar System Quality Assurance Inspector
Built My Own 9.75kW Ground Mount Solar System in 2017

New Construction and Remodels since 1984

Worked full-time in the construction industry 1993-2003

Owner/Builder - 3300 sq.ft. custom home 2002

DRAWNET - New Construction Bank Draw Inspections 2005-2008

DJ Squared Home Inspector Training, 1.5 Year Mentorship Program
TWI Training School - Las Vegas, NV


Affiliations:
American Society of Home Inspectors (ASHI) 2014-Present
ASHI Certified Inspector
California Real Estate Inspection Association (CREIA) 2003-2013
CREIA Chairmans Award 2012
Chapter Presidents Award 2009 & 2011
Chapter Education Chair 2010-2013
Chapter Toolbox Chair 2009/2010
CREIA State Conference Planning Committee 2011
CREIA Strategic Planning Session 2011 & 2013
Chapter President 2008/2009
Chapter Vice President 2007/2008
Chapter Presidents Award 2007/2008
Chapter Secretary 2006/2007
CREIA Certified Trainer
Editor & Publisher - Monthly Sacto Chapter Newsletter
CREIA Technical Information Exchange Moderator
CREIA Website Committee Chair

American Institute of Inspectors - AII
Certified Manufactured Home Inspector #M-3195

International Code Council Member #5224824
Residential Building Inspector
Residential Mechanical Inspector
Residential Electrical Inspector

Tile Roofing Institute
TRI Certified Installer

National Swimming Pool Foundation (NSPF)
Certified Pool Operator
Certified Pool Inspector

North American Deck and Railing Association (NADRA)
Certified Deck Inspector

Placer County Fire
Volunteer Fire Captain - Station 74

Foundation of Real Estate Appraisers (FREA)
Inspector Member - 2004-2008
Errors and Omissions Insurance - Ft Baker Insurance Agency
North American Associated Inspectors (NAAI) 2004-2006
Lincoln Area Chamber of Commerce 2005-2007
Placer County Association of Realtors 2004-2007
Greater Lincoln Fire Safe Council - Board Member
Thermalands Community Center - A 501(c)3 Public Charity
Chairman of the Board/Neighborhood Watch Coordinator

---